Current Plumbing & Gasfitting Deals:
Upgrade to Mains Pressure Hot water for $2950 + GST
Convert to Gas Hot Water for $2650 + GST
Swap your toilet for $999 + GST
Upgrade to a New Mixer for $275 + GST
Replace your Shower Rail for $349 + GST
These deals include installation and materials as specified.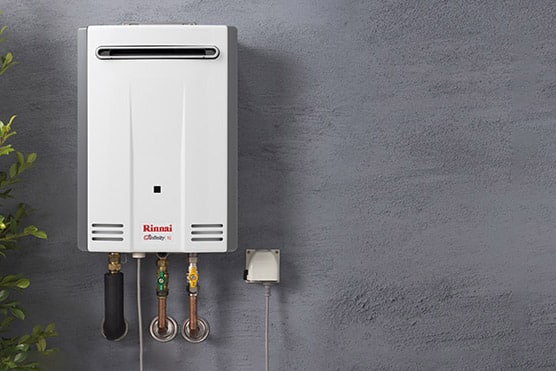 Always wanted gas hot water? Time to free up a cupboard inside?
Campbell Plumbing & Gasfitting are Certified Plumber Gasfitters experienced in gas hot water conversions.
This service includes removal of your existing hot water cylinder, installation of a Rheem water heater or Rinnai Infinity and all plumbing connections from new water heater to existing plumbing.
All gas certification and safety certificates for your insurance.
T&C – One site visit to ensure correct positioning of water heater and LPG bottles. Includes 10m of gas pipe. If on existing street gas an upgrade of piping may be required to run the water heater at an additional price.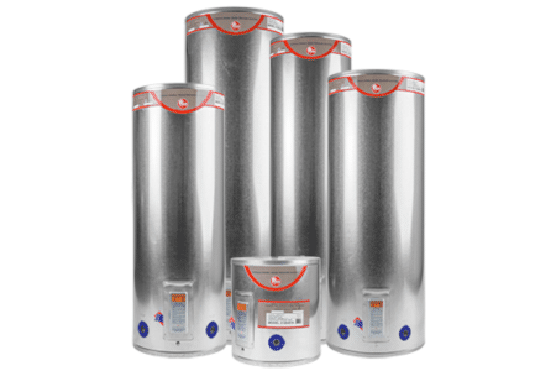 Upgrade to mains pressure hot water today for $2950 + GST
Remove that old low pressure cylinder that barely gets you wet!
Upgrade to a Rheem mains pressure cylinder today.
We can even install a Rinnai hotflo mains pressure cylinders outside, this way you can free up the cupboard inside and create more storage.
135L or 180L installed for $2950 + GST
T&C – Electrical labour, materials and fees not included. However, we can organise our electrician for you.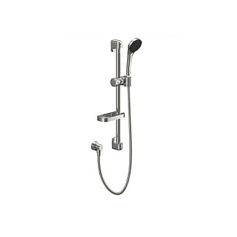 Levivi Classic Slide Shower including installation- $349 +gst
Shower rail may not be suitable for some showers, if so we are happy to find a more suitable option.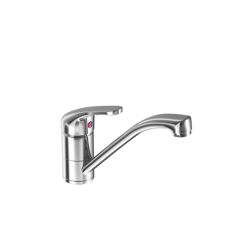 Levivi Classic Sink Mixer including installation - $275 +gst
May not be suitable for some sinks, if not we are happy to find a more suitable option.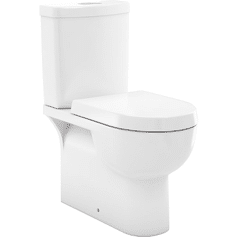 Levivi Brooklyn Toilet Suite Including Installation - $999 +gst
May not be suitable for some bathroom, if not we are happy to find a more suitable option.
"I just have to say that Campbell Plumbing have been amazing to deal with. From the first moment of speaking with Rose, I knew there would be no nonsense, straight up honest communication and a fair few laughs too. I couldn't have asked for better front line service.
As for young Caleb, you should bottle that kid. Manners, respect, great worker who really seems to like what he does and explains things with good common sense.
Thank you all for your part in pulling together a great little team."
Mary
Auckland
"The team were amazing when we had leaks during lockdown, the were fast to respond and get someone out to us, they had great PPE and safety measures. Caleb the tradesman was very professional and knew what he was talking about. They repaired the issues promptly and we would highly recommend them."
Nicole Magnus
Auckland
"This is a very efficient company with great communication, followed up with prompt, reliable service. Rose is a delight to work with and has everything super well organised, so there are no glitches along the way. What they say, they do.
Top effort, thank you I really appreciated your competent, punctual service. It is the first time I've used Campbell Plumbing and would definitely recommend them."
Charee Hooper
Auckland
"I'm only too happy to recommend Rowan and the team at Campbell Plumbing. They were prompt, efficient and the job was taken care of without fuss or bother - right from our first contact through to the wrap up at the end. Hopefully we won't need a plumber again anytime soon, but if we do then these guys are at the top of the list."
Ed Finn
Auckland
"We had a major leak in our ensuite, which severely damaged the bathroom along with the room below.
We had Campbell Plumbing come in and assess the damage and they were required to write a report for insurance purposes outlining the damage and its cause. We had the repairs and install of an entirely new ensuite completed by them. The team were professional, thorough and very efficient. Completed job on time, on budget and to a high standard.
Highly recommend them +++++"
Kurt Menzies
Auckland
"Wow, what a team ! Polite, respectful, courteous. No mucking around, get the job done with smiles and happy to go that extra mile. Have already recommended the business to friends and family, will continue to do so. Thanks Campbell's Plumbing & Gasfitting."
Tracey Jamieson
Auckland
"Our landlord had Campbell Plumbing & Gasfitting come by to fix 3 taps at our property. Liam was friendly and professional and did a great job! All 3 tap issues were fixed super quick and to a high standard. I would definitely recommend them!"
Louise James
Auckland
"Jack is awesome, came in early and fixed the 2 taps in a swift! First time using this company and the service is spot on 5 stars! Highly recommended!"
Yan Shi
Auckland
"Macreadie Builders work closely with Campbell Plumbing. Being a builder we look for reliable and knowledgeable sub trades and these guys have been just that. We highly recommend them."
Macreadie Builders
Auckland
"Customer service is very good, reasonable rates and get the job done when they say they will - happy to recommend.
Rebecca Manners - Property Manager."
Rebecca Manners
Property Manager, Auckland
"Excellent experience, and great customer service. The lady in the office has great customer service and is easy to deal with. Definitely recommend using this company."
Aaron Knight
Auckland
"We have used Campbell plumbing for the last 4 years on approx 40 homes ranging from affordable housing to high level architectural, they are very competent and professional and would recommend them to anyone for plumbing gas fitting and drainage works."
Matthew Gray
Auckland
"Fantastic service, knowledgeable team and a great installation at a reasonable price."
Rex Inger
Auckland
Contact Campbell Plumbing & Gasfitting