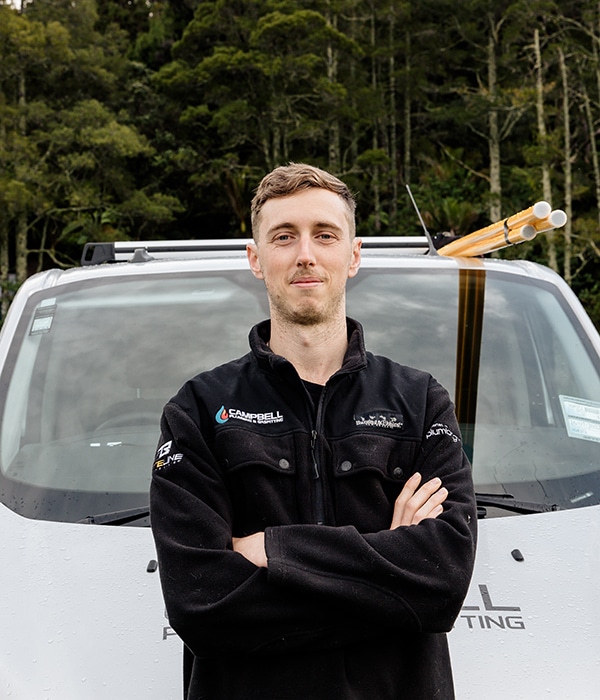 Prior to joining the Campbell Plumbing team as a Certifying Plumber Gasfitter, Michael had worked at a Plumbing and Gasfitting company for five years where he completed his apprenticeship. Prior to this he had worked in dairy farming out of school. 
He says "Working for Campbell plumbing has been one of my best decisions, it's a young team and everyone has a high standard of work and a great attitude which all starts from the top."
Michael enjoys his job, his favourite part of the job is second fixing, which is installing fixtures and making everything look perfect and run smoothly for clients. 
Outside work, he enjoys fishing or riding his motocross bike.  His parents are based North, where he spends time working picking avocados, putting on fertilizer, cutting and chipping branches, or driving tractors. 
His proudest moment so far is staying dedicated to his apprenticeship, getting his registration, and completing the certifying exams.
Contact Campbell Plumbing & Gasfitting