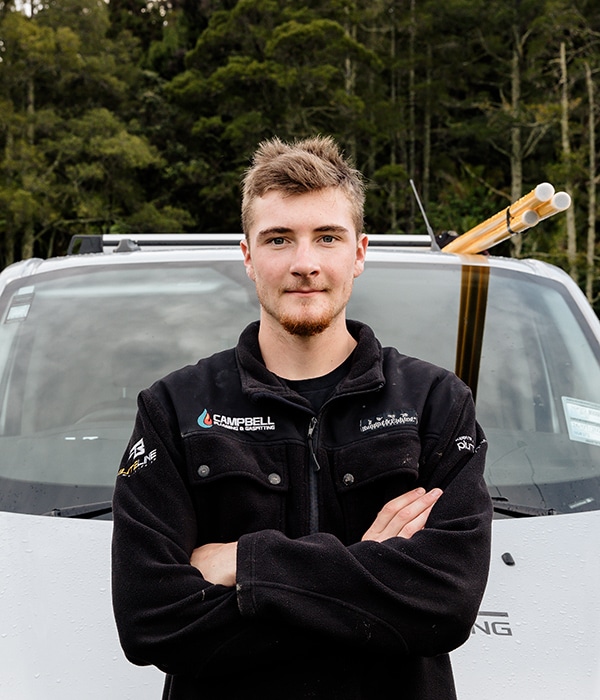 Troy joined our team in 2019 as a Labourer straight from completing high school, and quickly moved into a Plumbing Apprenticeship. It was great to be able to offer Troy, who was eager to join the plumbing trade, this learning opportunity so early in his career. 
Troy's favourite part of being in the Campbell Plumbing team is the team environment and learning, saying "getting a job with Rowan (link to Rowan's bio) was a cool achievement." 
Outside work, Troy enjoys chilling out with mates.
Contact Campbell Plumbing & Gasfitting